Willem Dafoe is one of the most consistently engaging, versatile, and respectable actors in the film industry since the 1980s, and its amazing to look at his incredible output over the entirety of his career. In 2021 alone, Dafoe appeared in Zack Snyder's Justice League, the arthouse thriller Siberia, Wes Anderson's latest ensemble dramedy The French Dispatch, the psychological thriller The Card Counter, the criminally underrated Nightmare Alley, the documentary River, and the biggest movie of the year with Spider-Man: No Way Home. Between giant blockbusters, microbudget indies, and award season contenders, Dafoe is simply everywhere. He's been nominated for four Academy Awards throughout his career, but has sadly never had the victory that he so clearly deserves.
Willem Dafoe made his cinematic debut in Heaven's Gate, an infamously disastrous production that was cited as one of the worst films ever made upon its release, yet reclaimed as a masterpiece by subsequent reevalutations. The rest of his career has been just as eccentric. While Dafoe is a favorite of arthouse directors like Anderson, Abel Ferrara, Lars von Trier, and Werner Herzog, he's also among the rare group of actors who has played major roles in both Marvel and DC franchises.
Narrowing down Dafoe's best work is no easy task, but here are just a few of his greatest performances.
RELATED: Willem Dafoe Talks Filming 'Inside,' Working With a First-Time Director, and Preparing for 'Nosferatu'
Raven in Streets of Fire (1984)
One of Dafoe's earliest roles came in Walter Hill's cult classic Streets of Fire, which somehow manages to bring together motorcycling culture, the punk scene, post apocalyptic science fiction, action, romance, and 1950s nostalgia into one outrageous package. The action-packed adventure is mostly upbeat in its tone thanks to the constant musical numbers, but Dafoe turns in a genuinely menacing performance as the ruthless thug Raven.
Sergeant Alias in Platoon (1986)
Willem Dafoe received his first Academy Award nomination for Best Supporting Actor in Oliver Stone's Best Picture winning masterpiece Platoon, a film that has stood the test of time as one of the greatest Vietnam movies ever made. While his superior (Tom Berenger) is more ruthless in his barbaraism, Dafoe's Sergeant Alias shows an empathetic and relatable side to the countless men drafted into service against their will. The image of Dafoe kneeling, wounded, in the middle of battle remains one of the most haunting moments in cinematic history.
Ward in Mississippi Burning (1988)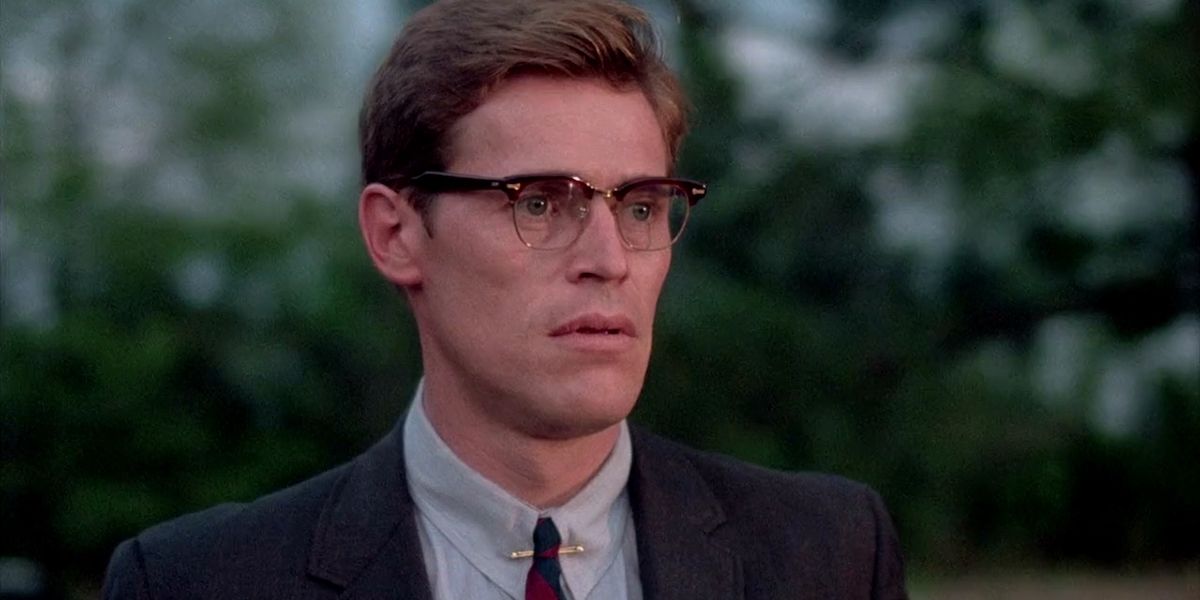 Mississippi Burning is sadly a film that feels more timely than ever. In this fearless investigative thriller based on a true crime, Dafoe stars as Ward, one of the two FBI agents dispatched to a small town to investigate the disappearance of three activists. Ward is shocked to realize that the local police officers are thoroughly corrupt and potentially tied to the Klu Kulx Klan. Dafoe's geeky, yet determined attitude makes the importance of the story evident.
Jesus in The Last Temptation of Christ (1988)
Here's perhaps one of the most challenging roles of all-time, as playing Jesus Christ is naturally going to invoke endless controversies. The Last Temptation of Christ was Martin Scorsese's attempt to wrestle with his own faith by showing the painful endurance of Jesus as he's tempted by human desires; Dafoe's heartbreaking, fearless performance is far more relatable than anyone could have imagined.
John LeTour in Light Sleeper (1992)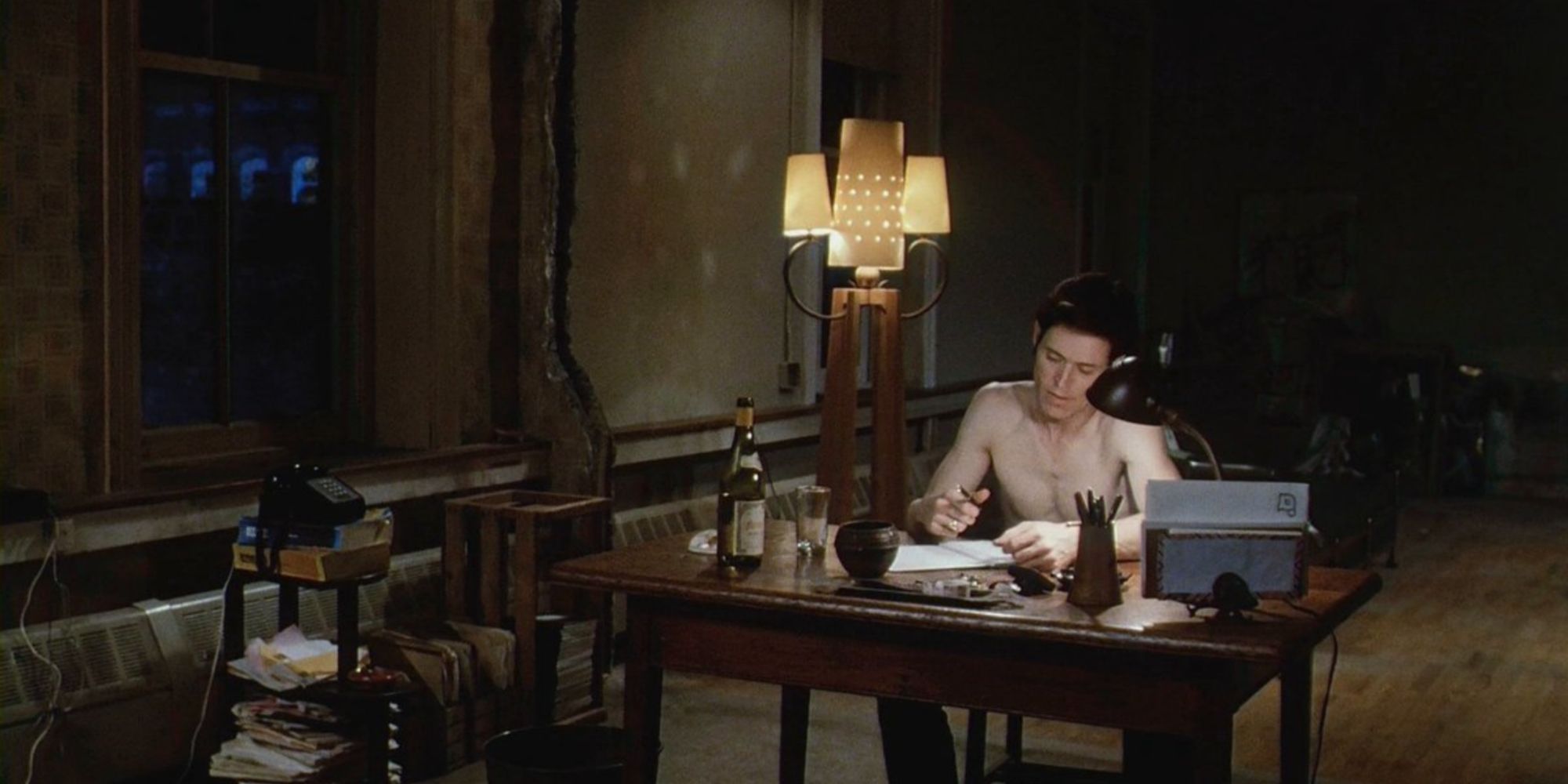 In one of his many collaborations with Schrader, Dafoe stars as the veteran drug dealer John LeTour that attempts to go clean in Light Sleeper. It's another performance where Dafoe proves that he can add humanity to nearly any character; it's challenging to watch LeTour attempt to make a new life for himself only to be drawn back into the same routine by the sins of his past.
Caravaggio in The English Patient (1996)
While The English Patient is often dinged as being one of the dullest Best Picture winners ever, Anthony Minghella's moving tapestry on the ramifications of military service is particuarly affecting for those that grant it the attention it deserves. Dafoe's performance as Caraviggo, a Canadian veteran who initally seeks revenge on the Germans that brutalized him, is a riveting examination of the scars that never heal.
Norman Osborn in Spider-Man (2002)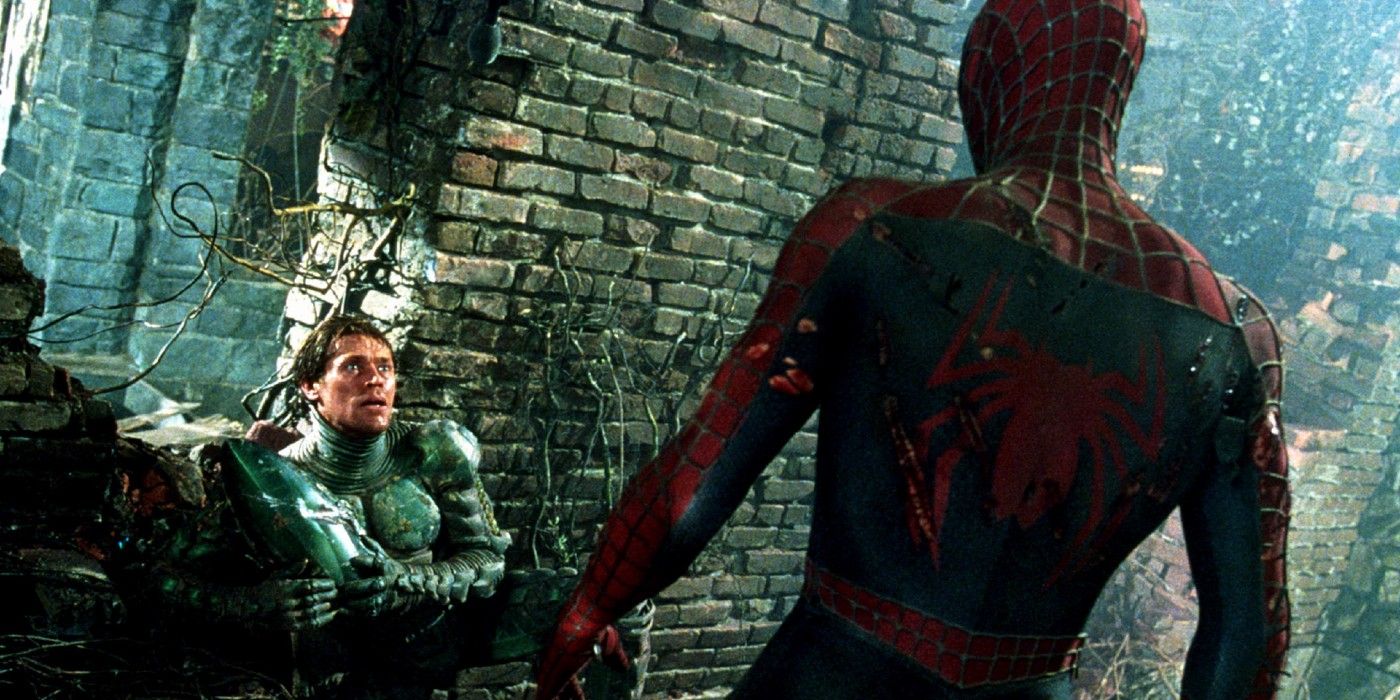 Even though the superhero genre has now been popular for over two decades, few comic book villains have ever been quite as perfectly cast as Dafoe in Sam Raimi's Spider-Man trilogy. Dafoe chews the scenery in the goofy Green Goblin costume, but adds just enough nuance in his scenes with his onscreen soon, Harry (James Franco), to make Norman a dynamic character. Spider-Man: No Way Home simply solidified that he hadn't lost his touch at all.
Martin David in The Hunter (2011)
You may have not even heard of this intimate Australian thriller, but The Hunter is one of Dafoe's most melancholy and emotional films ever. The story follows the mercenary Martin Davis, a veteran prizehunter who's hired to kill a rare tiger in Tasmania only to find himself taken in by the local community.
Bobby in The Florida Project (2017)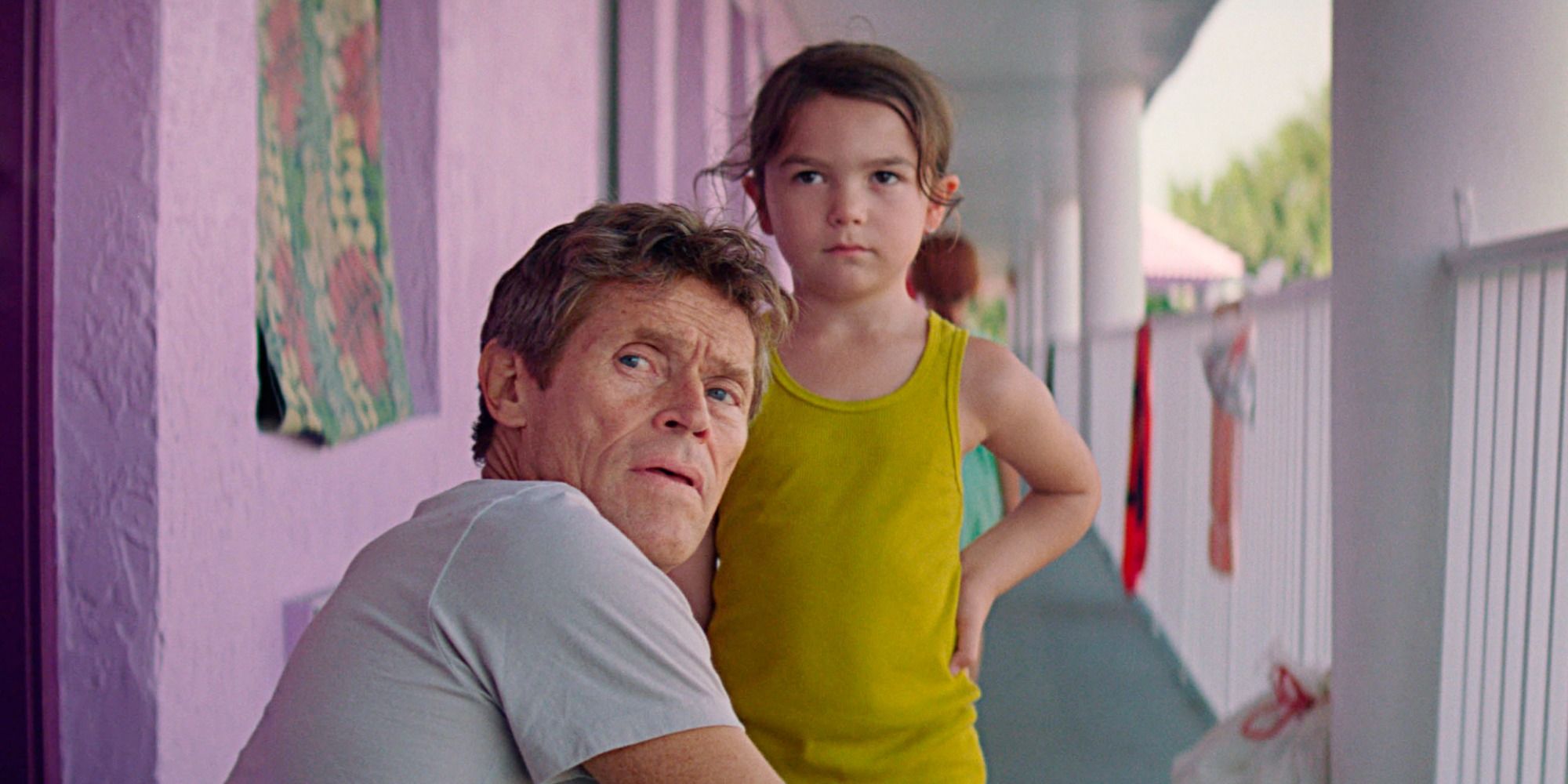 Dafoe received another Oscar nomination for Best Supporting Actor for his loveable performance as the hotel manager Bobby in Sean Baker's heartbreaking A24 film The Florida Project. Bobby is the type of paternal figure that the young kids at the hotel need when their parents are either neglectful, irresponsible, or too busy trying to provide for their themselves. His reluctant warmth towards young Moonee (Brooklyn Prince) as her mother's (Bria Vinaite) night life grows more dangerous is touching, particularly towards the film's devastating emotional ending.
Vincent van Gogh in At Eternity's Gate (2018)
Dafoe received his fourth Oscar nomination (but the only one in the lead category) for his unusual, yet deserving performance as the legendary painter Vincent van Gogh. As any art history student would know, the artist behind "Starry Night" was tormented by persecutors, critics, and his own dark thoughts during his own lifetime, and Dafoe shows glimpses of that anguish in a moving performance. However, we also get to see the beauty of inspiration and the dedication van Gogh pays to his craft; At Eternity's Gate is not your typical biopic in any sense.
Thomas Wake in The Lighthouse (2019)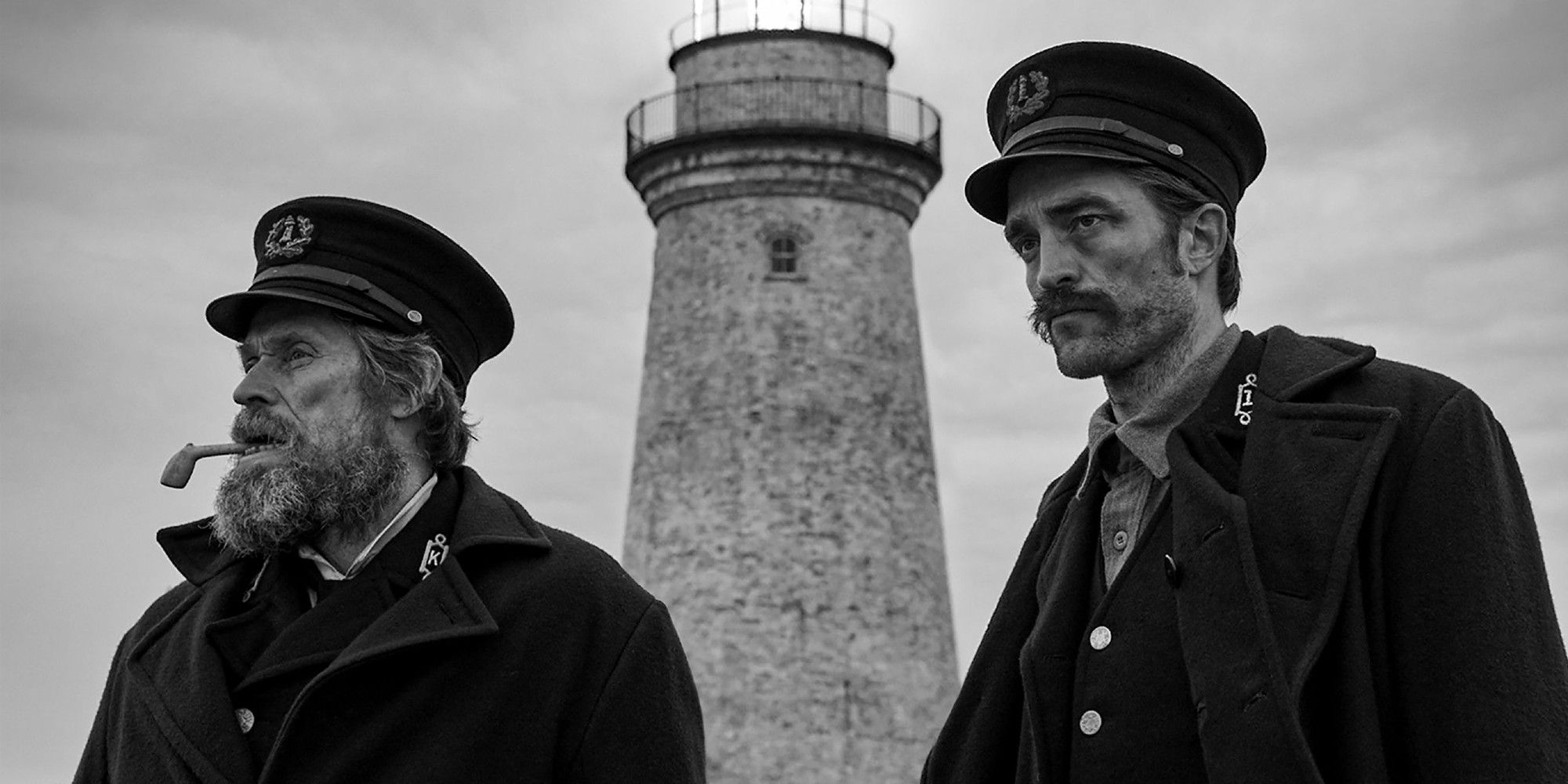 The Lighthouse is one of the most absurd, demented, hilarious, and challenging films of the past decade. Is it a horror movie? A psychological thriller? A treatise on madness? A buddy comedy? Robert Eggers' modern masterpiece is all of those things. If you've ever wanted to watch Willem Dafoe and Robert Pattinson steep into insanity as they work in a seemingly haunted lighthouse together, the film simply takes the chance to let two of the industry's most unique actors bounce off of each other's crazy energy in a confined space.