ABC's The Bachelor is winding down on Season 27 as hometown week has come and gone. That leaves Zach Shallcross with just three women remaining as he gets closer to choosing the one he can see a future with and hopefully end with an accepted proposal. Prior to cutting down the group to three (which includes Kaity Biggar, Gabi Elnicki, and Ariel Frenkel), one of the popular contestants of this season, Charity Lawson, saw her journey come to an abrupt end after Zach visited her hometown. While her time on this season ended there, it didn't take long for ABC to make the right decision and cast her as the next lead on The Bachelorette. The big news came at the conclusion of the After the Rose reunion special, when Jesse Palmer delivered the life-changing announcement to her backstage.
Charity will now make the leap from contestant to star, carrying out the tradition of taking one person from the current season and inserting them as the lead of the next franchise. On a season where the drama was nowhere near as extreme as in past seasons, there were a handful of potential women who could have stepped right in and delivered an entertaining season of The Bachelorette. For Charity to earn the honor shows just how well-rounded of a candidate she was. The 27-year-old always came across as a genuine individual who never seemed to get caught up in the drama, outside one instance in which she was wronged by a fellow castmate who attempted to steal her spotlight. She boasts an impressive resume as a family therapist from Columbus, Georgia who attended Auburn University. Charity also will be the fourth Black female Bachelorette since Rachel Lindsay in 2017. Tayshia Adams and Michelle Young each led the show in 2020 and 2021, respectively, as ABC aims to bring in more diversity.
Related: 'The Bachelor' Season 27's Hometown Episode Gave Kaity the Biggest Lead
Charity Understands the Assignment
There were a few moments during this season of The Bachelor where Charity was clearly in control of her emotions and understood that this was a competition with other women. Even though that's the premise of the franchise, there are always people who get lost in the moment and forget that they aren't the only ones vying for the lead's love. Having that built-in knowledge already gives Charity a leg up when it comes to leading The Bachelorette. Charity began to assert herself as a serious contender for Zach's affection following the Bachelor Bowl V when she was handed her first group date rose. This was also the first and only time she was involved in any drama (not by her own doing) as Christina Mandrell was shocked she didn't get the rose and discredited Charity for being the one who was picked. This brought Charity to tears, but ultimately was just a minor speed bump in her journey as she never wavered at any point forward.
She was thrown for another loop when she received her first individual date card in Episode 5 but ended up seeing the date cancelled after Zach's COVID diagnosis. Upset briefly, Charity didn't break down at the inconvenience, unknowing if she would ever have a chance for another date. Zach ended up picking her as soon as he cleared protocols, and it was on this adventure in Estonia that Charity demonstrated her ability to lead. From carriage rides to a strange "wife-carrying" race, the two eventually settled in for dinner where Charity peeled back more layers. She explained her past emotionally abusive relationships and despite the manipulation, it's something she isn't forgetting altogether but rather learning from as she shared that it's what shaped her into who she is today. She earned the rose afterward, but more importantly, showed ABC and the rest of the world how she can own a room if given the chance to be a lead.
An Authentic Lead Always Works Better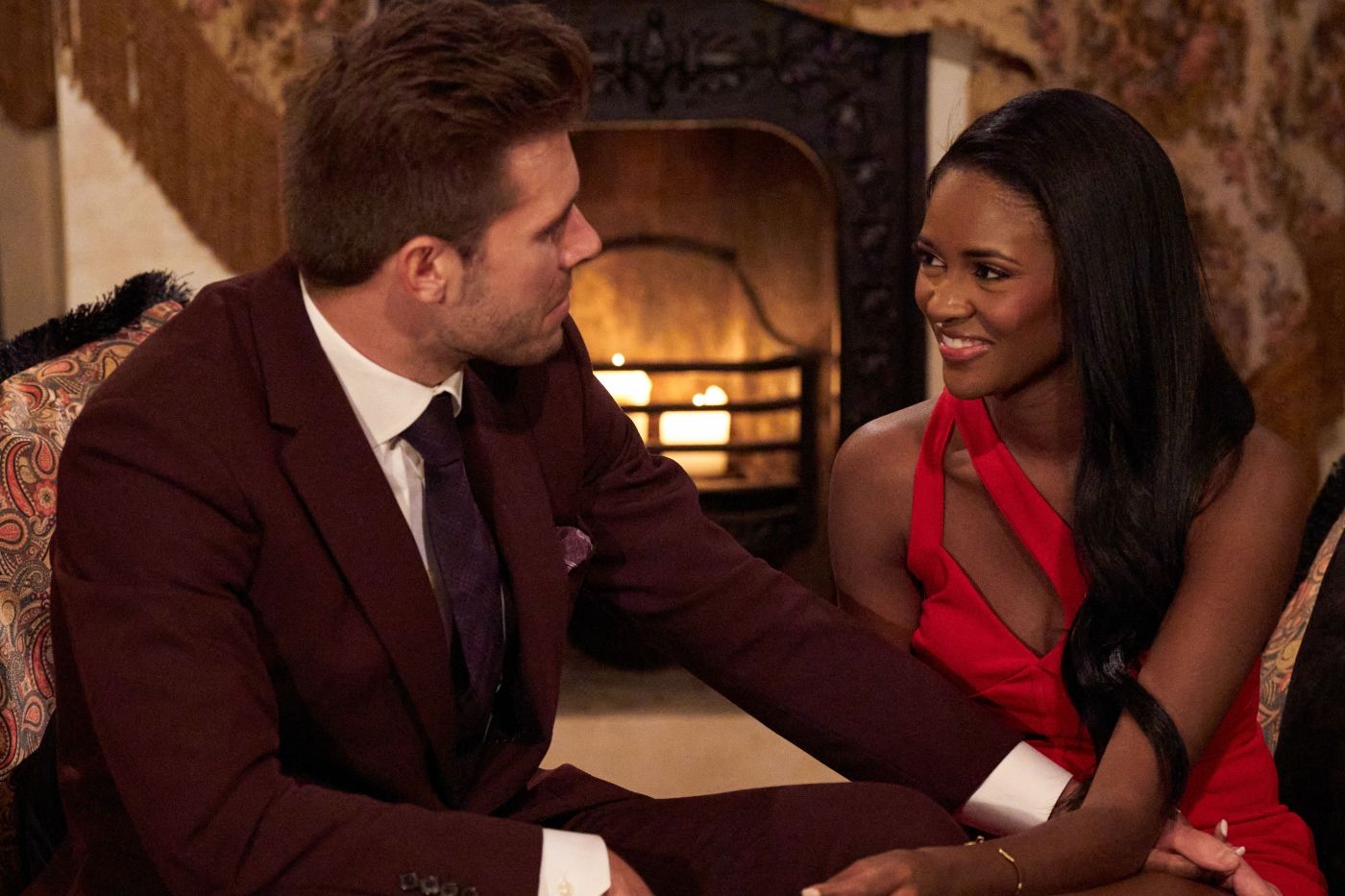 The series has done a pretty good job of picking the right candidates as of late, but every so often there's a selection that can be a little more outside the box. These are the ones where things can go astray during the season. This isn't to say those leads weren't true to themselves or genuine, but there's been a handful of picks that didn't result in the most entertaining seasons. With Charity, she immediately checks off the authentic box. There was a lot we learned about her through The Bachelor, but she also appeared on the Bachelor Happy Hour podcast hosted by the aforementioned Michelle Young and fellow Bachelor nation member Becca Kufrin. Charity appeared on their February 14 episode where she was able to come across as even more personable than we first imagined. She spoke about how her career path keeps her self-aware, focusing on self-care, and how that kept her going through the whole process, "Burnout in my field is very easy to happen… I don't take anything from my work home with me, I leave it at the door, and it will be there for me next week." With this in mind, it's not hard to see why she has the makings to be a successful lead.
Filming for her season will begin shortly, as is always the case with these quick turnarounds between seasons, and The Bachelorette Season 20 will air during the summer. Charity will look to end a drought of unsuccessful proposals and marriages. The most recent lead of this franchise who remains married to the person they chose is Rachel Lindsay in 2017. The show even had two leads in its last chapter with Rachel Recchia and Gabby Windey but neither one of them remained with their person after the show ended. With the way that Charity approached this season of The Bachelor and how she will inevitably do the same on The Bachelorette, she'll have all she needs to put herself in the best position to find her perfect match.
The Bachelor airs on Monday nights on ABC and is available to stream on Hulu.