From A Man for All Seasons to Gandhi to The King's Speech, it is no secret that the Academy of Motion Picture Arts and Sciences has a thing for biopics. Movies about the real-life stories of usually pretty important people are the bread and butter of every Oscar ceremony almost since the awards' inception. In the acting categories, in particular, the presence of a biopic is frequently a sign that all other contenders should just give up: the winner is already settled. Voters have a real crush on actors that go to great lengths to transform themselves into some political or artistic figure of great relevance, whether it's the aforementioned Indian liberator Gandhi (Ben Kingsley) or rock legend Freddie Mercury (Rami Malek). This year, however, things didn't exactly play out as expected. Granted, there was a big, flashy biopic nominated for Best Picture and Best Actor in a Leading Role, as there usually is. But even though Austin Butler was definitely a favorite for his role as the King of Rock'n'Roll himself in Baz Luhrmann's Elvis, he left the Dolby Theater empty-handed. The Oscar that many believed would be his was given to Brendan Fraser, the star of Darren Aronofsky's The Whale.
As expected, Elvis also didn't take home the trophy for Best Picture. That one, as most pundits predicted, went to Everything Everywhere All at Once, a strange, genre-defying, and extremely popular movie that quickly rose to the top during awards season, one guild at a time. More surprising, however, was the fact that Elvis didn't win in any of the categories in which it was nominated. It lost Best Sound to Top Gun: Maverick, Production Design to All Quiet in the Western Front, Makeup and Hairstyling to The Whale, Costume Design to Black Panther: Wakanda Forever, and Editing to Everything Everywhere All at Once. This shutout begs the question of whether the Oscars have finally grown out of their biopics phase.
RELATED: All 54 Nominees at the 2023 Oscars, Ranked
The Academy's Love for Biopics Goes Back to the Beginning
The Academy first fell in love with biopics back when the Oscars weren't even one year old. It was the second Academy Awards ceremony, the first one to be broadcasted on radio, in which the Best Picture category first crossed paths with a movie about a real-life person of historical importance. Its name was The Patriot, and it was a very loose retelling of the story of Czar Paul I (Emil Jannings). Directed by Ernst Lubitsch, the film was also nominated for Best Director, Best Actor (Lewis Stone), Best Art Direction, and Best Writing, winning in the latter category. All of this happened in 1929. In that very same year, Frank Lloyd's The Divine Lady, which told the real love story of British Admiral Horatio Nelson (Victor Varconi) and Lady Emma Hamilton (Corinne Griffith), took home the prize for Best Director.
The first biopic to actually win the Academy Award for Best Picture was 1936's The Great Ziegfeld, directed by Robert Z. Leonard. However, that title is somewhat debatable. The movie, which also received the now defunct award for Best Dance Direction and the award for Best Actress (Luise Rainer), tells a fictionalized version of the story of Broadway star maker Flo Ziegfeld (William Powell). In some ways, it might be closer to Andrew Dominik's Blonde than it is to Elvis. The first Best Picture winner that actually purported to tell someone's real story was The Life of Emile Zola, in 1938. In the 95 years of Academy Awards history, there have been plenty of biopics nominated for Best Picture, ranging from full life accounts, such as Elvis or Ray, to stories focused on a brief period of someone's life, like Schindler's List or The Social Network. Out of these movies, 19 were awarded the Best Picture Oscar. The last one to emerge victorious was Green Book, which focuses on the relationship between renowned Black pianist Don Shirley (Mahershala Ali) and his Italian-American driver, Tony Lip (Viggo Mortensen), during a journey through the Deep South in the 1960s.
Biopics Truly Shine in Makeup and Hairstyling and Acting Categories
But even though many biopics have won Best Picture over the years, it is not in the night's main category that these movies usually make their mark. Introduced in 1981, the Best Makeup and Hairstyling award has been given 13 times to movies about real people, the first one being Milos Forman's Amadeus, in 1984. In the past two years, The Eyes of Tammy Faye has won over Coming 2 America, Cruella, Dune, and House of Gucci, while Ma Rainey's Black Bottom beat Emma, Hillbilly Elegy, Mank, and Pinocchio. There's just something that the Academy loves about an actor being physically transformed into someone else, particularly if that someone also actually existed.
There's also something special in the eyes of the Academy about a performer doing everything they can to imitate the speech and the mannerisms of another real person. In the realm of acting, a total of 28 men and 19 women have been voted Best Actor or Best Actress for their roles in biopics, and that's not counting those that were submitted as supporting roles. George Arliss was the first biopic star to receive an Academy Award, for his role as former British prime minister Benjamin Disraeli in 1929's Disraeli. In 1938, Luise Rainer was voted Best Actress for her role in The Great Ziegfeld, but the first actress to win the award for an actual leading role in a biopic was Jennifer Jones as Saint Bernadette Soubirous in 1943's The Song of Bernadette. In 2022, both the Best Actor and Best Actress in a Leading Role categories were dominated by biopics, with Will Smith winning for King Richard and Jessica Chastain for The Eyes of Tammy Faye.
Elvis Isn't the First Biopic to Lose in Makeup and Acting Categories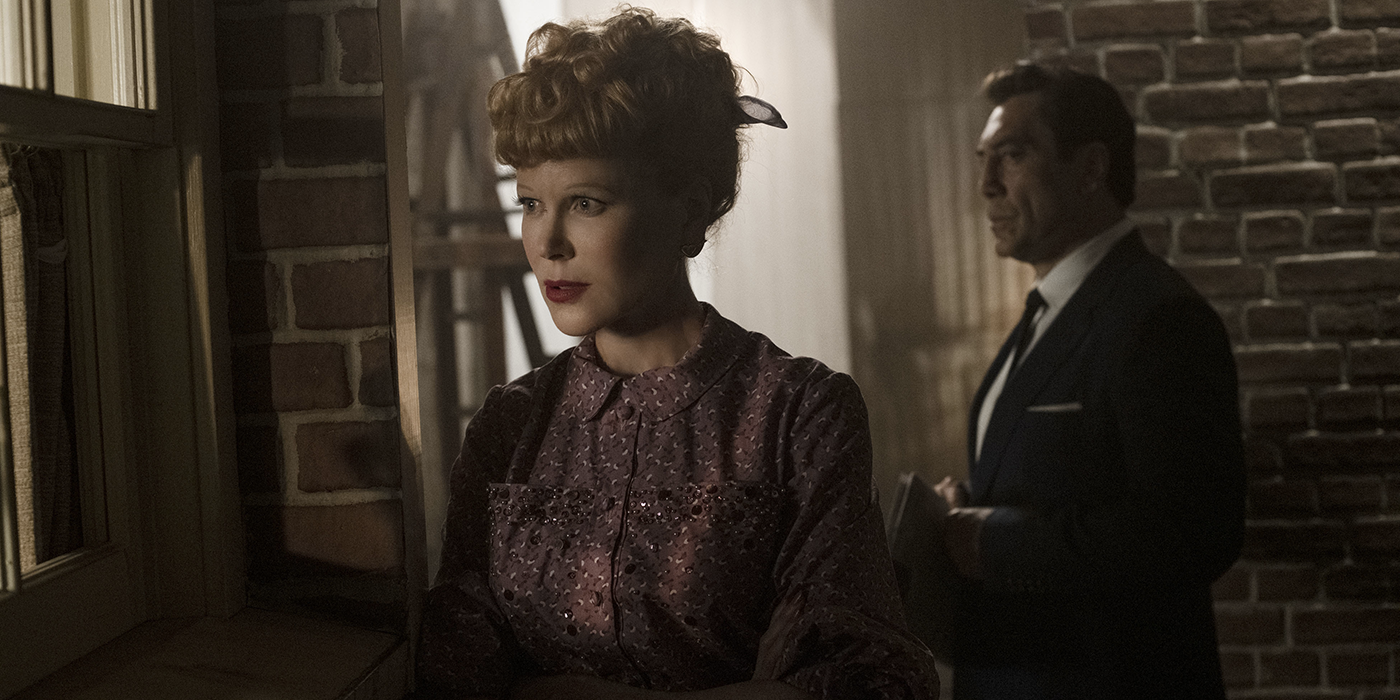 All of this brings us back to Elvis. With such a track record for biopics in general, how could Baz Luhrmann's version of the Elvis Presley story lose so hard, and does the fact that it lost actually mean anything? Well, to better answer these questions, it is perhaps best to take a look at biopics that have not won, but lost at the Academy Awards. And though it might seem like making a movie about a real person is a surefire way of getting yourself an Oscar, there have been plenty of biopics that have left the ceremony with nothing but the honor of just being nominated.
For starters, as previously demonstrated, there have been many biopics that lost in the categories in which they were running to other biopics. In Makeup and Hairstyling, House of Gucci lost to The Eyes of Tammy Faye, and Mank, to Ma Rainey's Black Bottom. In 2022, Jessica Chastain's televangelist won over Lucille Ball as played by Nicole Kidman in Being the Ricardos and Kristen Stewart's take on Princess Diana, from Spencer. But while those few cases of biopic battle royale might be interesting to look at, it's more important to examine the instances in which a biopic lost to a completely fictional film. In the Makeup and Hairstyling category, there have been two cases of this sort in the past ten years. In 2015, The Revenant, loosely based on the experiences of American frontiersman Hugh Glass (Leonardo DiCaprio), lost to Mad Max: Fury Road. A year prior, the sports biopic Foxcatcher was overshadowed by The Great Budapest Hotel.
Things aren't that different in the acting categories. Again, let's take a look at the past decade. In the 2021-held 2020 Oscars, Viola Davis, who played the titular Ma Rainey in Ma Rainey's Black Bottom, and Andrea Day, who played Billie Holiday in The United States vs. Billie Holiday, both lost to Frances McDormand in the ceremony's big winner, Nomadland. McDormand also won for her entirely fictional role in Three Billboards Outside Ebbing, Missouri in 2017, when she was running up against Meryl Streep in The Post and Margot Robbie in I, Tonya. In 2016, Emma Stone won for La La Land while Streep, Natalie Portman, and Ruth Negga all lost for Florence Foster Jenkins, Jackie, and Loving, respectively. The list goes on. As for the actors, Anthony Hopkins won for The Father over Gary Oldman's portrayal of Herman J. Mankiewicz in Mank, in 2020, and Andrew Garfield's Desmond Doss in Hacksaw Ridge lost to Casey Affleck in Manchester by the Sea. It's safe to say that Austin Butler's Oscar-less performance in Elvis is far from being the only one of its kind.
Austin Butler Lost Best Actor to an Equally Oscar Bait-y Performance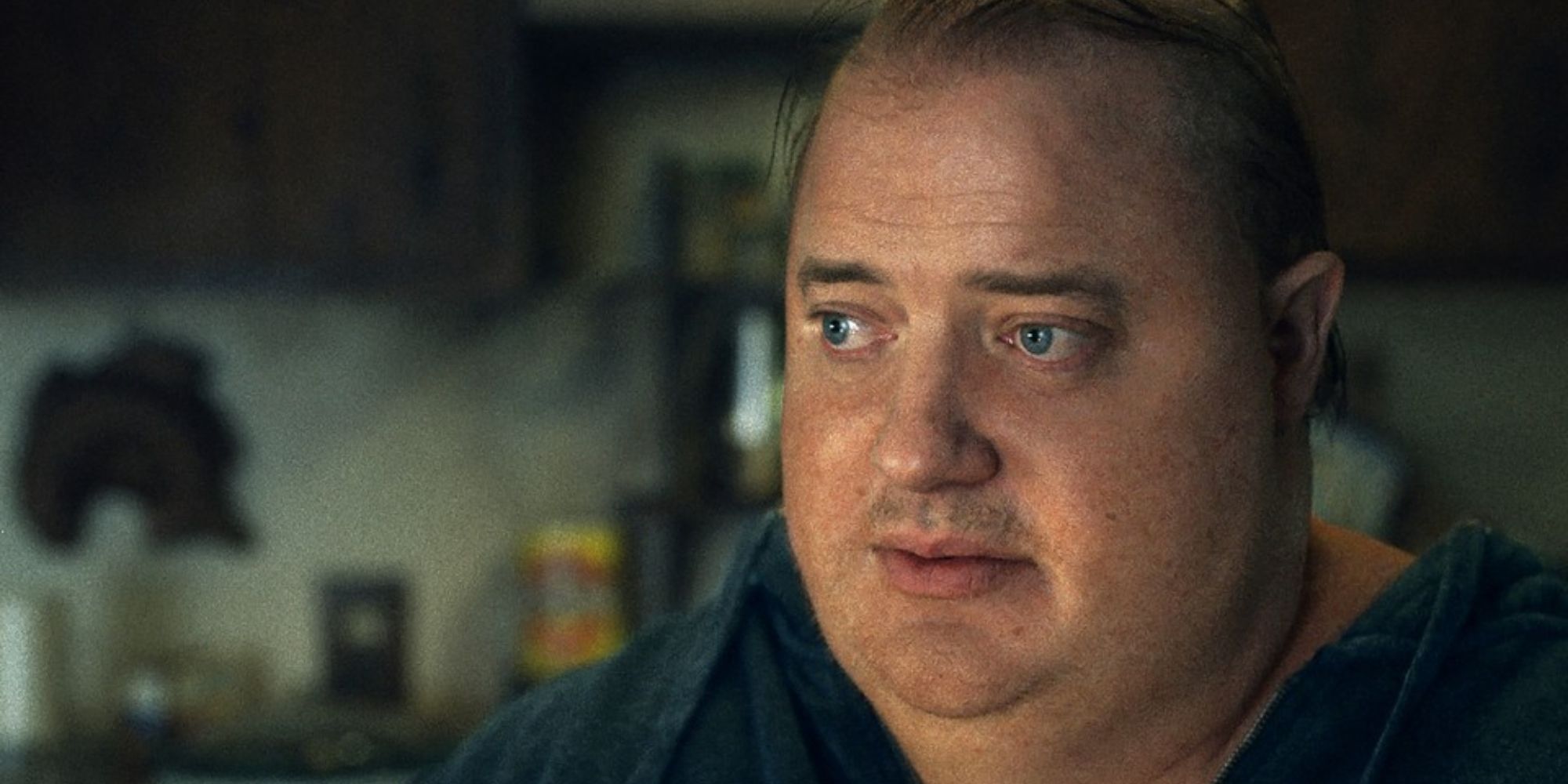 Just as important as looking at Elvis' fellow losers in previous years is taking a moment to examine the one film that took home the two statuettes that Luhrmann's rock'n'roll biopic had the most chances of winning: The Whale. We've talked about how much the Academy loves when an actor mimics a real person's mannerisms and speech pattern until the performance becomes almost indistinguishable from the real thing. But if there's something the Academy loves just as much is when an actor undergoes a deep physical transformation and disappears under the heavy makeup to become someone else. They love it, especially if that transformation is perceived as a makeunder, something that makes an otherwise gorgeous performer undesirable according to our society's rigorous beauty standards. Think of eyebrow-less Charlize Theron in Monster or Nicole Kidman with a prosthetic nose in The Hours. Or, you know, think of Brendan Fraser in his fat suit in The Whale. It's the kind of thing that not only gives a performance more prestige in the Academy's eyes, but also grants the Makeup and Hairstyling crew an extra dose of respect.
When it comes to acting, Butler was also doomed to lose to Fraser, and that's not necessarily a matter of skills alone. Though Butler's take on Elvis Presley has been commended by critics and fellow performers alike, Fraser has been equally praised despite the fatphobia controversy. Butler won the BAFTA for Best Actor, but Fraser took home the Screen Actors Guild award, and the guild has many members in common with the Academy. Last, but not least, Fraser spent many years away from Hollywood, and it's hard to overlook such an earned comeback.
In the end, Elvis didn't lose to The Whale – or to any other film, for that matter – because the Academy is tired of biopics. It lost because it wasn't its time to win, and because the competition was pretty fierce.